What is a bullet journal?
---
A bullet journal is a calendar filled with appointments but at the same time, it is a notebook used to document your ideas, experiments, goals and of course your feelings as well as emotions. It makes your ordinary formal calendar informal by adding a bit of colour, shapes and ideas. There is no mess although there is less structure than in a plain and strict calendar. It does not stop the creativity on the contrary it promotes it out over the sky.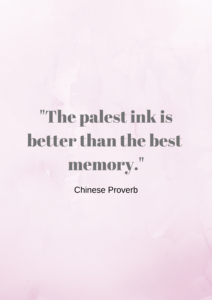 Journaling can be extremely simple with the appropriate essentials. The most important essential is a notebook preferably an A5 and of course, it is the best solution to actually have dotted pages. A convenient aspect of a bullet journal is that you start whenever you wish, no rush. 
Examples of goals  and lists: 
Year:
movies you want to watch

books you wish to read

destinations you want to visit

savings plan

what would you like to learn
Month
training plan

sleeping log

habit tracker

mood tracker

to-do lists

Day/ week

how much water you drank

menu

workout

plans